What is Sexual Harassment?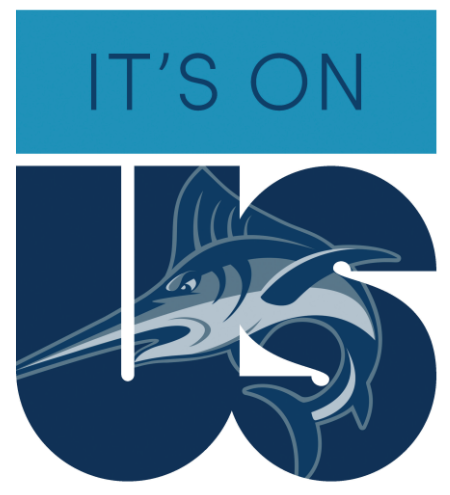 Sexual harassment means conduct on the basis of sex that satisfies one or more of the following: (i) A school employee conditioning education benefits on participation in unwelcome sexual conduct (i.e., quidpro quo); or (ii) Unwelcome conduct that a reasonable person would determine is so severe, pervasive, and objectively offensive that it effectively denies a person equal access to the school's education program or activity; or (iii) Sexual assault (as defined in the Clery Act), dating violence, domestic violence, or stalking as defined in the Violence Against Women Act (VAWA).
Any person may report sexual harassment by using the Title IX Coordinator's listed contact information. Reports may be made at any time by completing the Sexual Harassment Formal Complaint Form or emailing titleix@vwu.edu.
Title IX Law
Student safety is a primary concern for Virginia Wesleyan University.  Unfortunately, instances of sexual harassment are a reality at colleges and universities across the country. Affirmed consent serves as the primary determinant as to whether or not there was a violation of the University's sexual harassment policy.  Initiators of sexual activity are responsible for obtaining effective consent.  Silence or passivity is not effective consent. The University will investigate and resolve allegations of sexual or gender-based harassment of lesbian, gay, bisexual, and transgender students using the same procedures and standards that it uses in all complaints involving sex-based harassment.  In addition to a threat to safety, these forms of sexual harassment interfere with students' rights to receive an education free from discrimination and may constitute a crime. Sexual harassment may affect one's ability to participate in or benefit from the University's programs, academic, athletic, or extracurricular, and is, therefore, a potential violation of civil rights.  Because these violations may violate a person's civil rights, it is important to understand that any complaint of this type will be investigated as both a potential violation of University policy and as a possible violation of Title IX, and/or other laws.
In accordance with Federal and Commonwealth laws, upon receipt of information from a student or a Responsible Employee obligated to report instances of sexual assault, the Title IX Coordinator or designee, in consultation with one or more of the Deputy Title IX Coordinators, will call for a review of facts as presented by the complainant or other third party community members, as well as any relevant witnesses.  The individuals responsible for examining the matter shall henceforth be referred to as the Sexual Harassment Review Committee (SHRC). This Committee will be made up of the Title IX Coordinator or a designee, Campus Life representative, and the Director of Campus Security or a designee.  The Committee will meet within 72 hours of the matter being brought to the attention of the Title IX Coordinator or the Deputy Title IX Coordinators.  The SHRC will determine whether the allegation of sexual harassment requires additional investigation and subsequent adjudication through the Sexual Harassment Board.  In cases in which the alleged sexual harassment may constitute a felony, as determined by consensus or per the opinion of one or more members of the Committee, the SHRC will contact the police and a local attorney for the Commonwealth.  This communication will occur within 24 hours after this determination is reached.  Upon such disclosure, the Title IX Coordinator or a designee shall notify the victim that such disclosure is being made.
The laws of the Commonwealth of Virginia also require that the University prominently note on a student's official academic transcript a student's suspension, dismissal, or withdrawal while under investigation for violating policies governing sexual harassment.  The University shall remove from the student's academic transcript any notation placed on such transcript upon completion of a term of suspension, or in cases where the student had withdrawn from the institution, but was subsequently found not responsible for violating sexual harassment policies. Students dismissed from the University for violating policies governing sexual harassment will retain a permanent notation on the official academic transcript unless new information unavailable at the time of adjudication dictates otherwise.
All members of the University community, including faculty, staff, and students, who have a concern regarding possible sexual harassment are expected to report such concerns to the Title IX Coordinator or Deputy Title IX Coordinators and/or the Virginia Beach Police Department.
The University prohibits retaliation or retribution, in any form against individuals involved in an actual, potential, or suspected violation of the sexual harassment policy.  The individual making the report should have a reasonable basis to believe that there has been or may have been a violation of this sexual harassment policy.  The submission of a willfully false report is a violation of the University Standards of Student Conduct.
Anyone who engaged in or attempts to engage in retaliation or retribution against an individual who reports an actual, potential, or suspected violation of this sexual harassment policy shall be subject to discipline in accordance with the policies and procedures of the University.
Virginia Wesleyan University, in its compliance with the provisions made based on the U.S. Department of Education's July 22, 2015 "Dear colleague letter", does not violate section 444 of the General Education Provisions Act (20 U.S.C. 1232g), commonly known as the Family Educational Rights and Privacy Act of 1974 (FERPA).