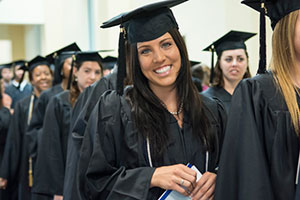 Virginia Wesleyan University's academic strategic plan, "Forging our Future: Building on Strength 2020-2030," is an interactive document with the University's 10-year Facilities Master Plan, which was developed in 2016 utilizing a space utilization study and facility condition assessment.
Vision
Virginia Wesleyan is Coastal Virginia's Premier University of the Liberal Arts and Sciences
Core Values
Academic Excellence, grounded in the liberal arts, which emphasizes creative and engaged thinking within and across disciplinary perspectives.
Inclusive and Caring Community that empowers members to form meaningful relationships through listening, understanding, and communication.
Personal Integrity and Sense of Purpose that foster initiative, independence, and self-respect.
Social Responsibility, rooted in Methodist heritage, which inspires our community members to be engaged citizens, servants, and leaders who have a positive impact on their local and global communities.
Mission Statement
An inclusive community dedicated to scholarship and service grounded in the liberal arts and sciences, Virginia Wesleyan University inspires students to build meaningful lives through engagement in Coastal Virginia's dynamic metropolitan region, the nation, and the world.
Institutional Learning Outcomes (ILOs)
Graduates synthesize concepts, knowledge, and skills within and across disciplines and experiences.
Graduates demonstrate independence, responsibility and self- discipline
Graduates develop well-supported, evidence-based arguments.
Graduates understand and engage the ideas of others.
Graduates communicate effectively.
Graduates contribute to their communities through engagement and leadership.