VWU Magazine: Special Annual Report Edition
Winter 2019 issue includes financial report and updates on capital projects, fundraising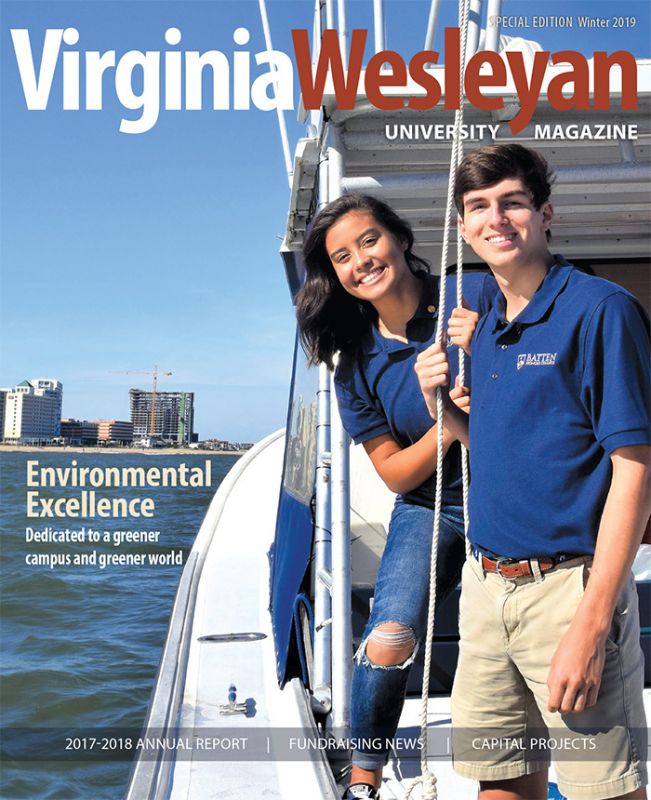 University News | December 18, 2018
The winter 2019 issue of Virginia Wesleyan University Magazine is now available. With a focus on environmental excellence, this special edition showcases the University's dedication to a greener campus and a greener world, shares the latest on capital projects and fundraising, and includes the 2017-18 Annual Report.
Content features the expansion of the Opus student work program, an update on the Westminster/Wesleyan Lifelong Learning Institute, a summary of VWU's ongoing sustainability efforts—especially through two national-niche programs of distinction, the Batten Honors College and the Greer Environmental Sciences Center—a progress report on construction of the Susan S. Goode Fine and Performing Arts Center, information about the new Beacon, new members of the Board of Trustees, the Virginia Center for Inclusive Communities' new office on campus, a financial report, and leadership on VWU boards and councils.
View Virginia Wesleyan University Magazine online or request a hard copy by emailing magazine@vwu.edu.