VWU Expands Online Course Offerings
University joins course sharing collaborative and short-term career-training platform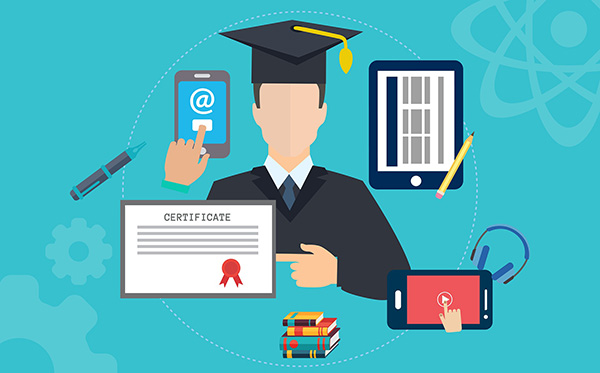 University News | January 9, 2019
Virginia Wesleyan University added two exciting online partnerships to its already robust academic program this week, VWU President Scott D. Miller has announced. The University joined the CIC Online Course Sharing Consortium and also finalized a major agreement with ed2go, a national provider of short-term online career training and continued education courses.
The CIC Online Course Sharing Consortium facilitates online course sharing among members of the Council for Independent Colleges that have similar goals for academic quality, a commitment to the liberal arts, affordability, and accessibility. The increased opportunities and flexibility will better meet the needs of Virginia Wesleyan students and support their timely academic progress and degree completion.
Offerings from ed2go are anticipated to launch in early February and will include a wide variety of professional certificate programs and continuing education options. Hundreds of courses will range from accounting and finance, health care, and government to design and composition, writing and publishing, personal development, and more. The ed2go options will be offered through University College of VWU.
Both partnerships complement the University's current offerings for degree-seeking students enrolled in VWU Online bachelor's and master's programs as well as the Evening and Weekend Program. They will also coincide with University's College's extended learning opportunities through the Robert F. Boyd Institute, the Westminster/Wesleyan Lifelong Learning Institute, the Center for the Study of Religious Freedom, and the Center for Sacred Music.