Beazley Foundation Commits $150K to Campus Technology
Funds will support a modernized technology center in Pruden Hall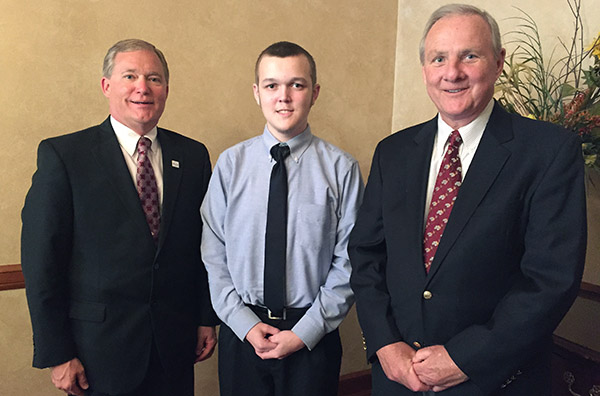 University News | December 6, 2018
The Beazley Foundation, a local organization that supports educational, charitable, and religious purposes, has committed $150,000 to fund improvements to campus technology at Virginia Wesleyan University, President Scott D. Miller announced this week.
"We value the Beazley Foundation's confidence in our mission, our vision for the future, and our plans for the appropriate care and expansion of the Virginia Wesleyan campus," President Miller wrote in a message to campus.
Dr. Miller also announced that in recognition of the Foundation's ongoing support, the University will name the student technology center in Clarke Hall the Fred W. Beazley Technology Center.
This is the third donor in the past two months, the others remaining anonymous, to make significant contributions to this important area. Funds will support a modernized technology center in Pruden Hall. New equipment will be installed to provide the digital space to support and operate the new virtual learning environment.
The Beazley Foundation was established in December 1948 with funds provided by the late Fred W. Beazley, his wife, Marie C. Beazley, and son, Fred W. Beazley, Jr., all of Portsmouth, Virginia. Beazley's legacy continues with the enduring commitment of the Foundation and its Board of Trustees to promote a better quality of life for its neighbors and greater opportunity for children.
Virginia Wesleyan first benefited from Beazley's vision in 1974 when the Foundation made a grant to complete the necessary funding to build Monumental Chapel on campus. The Foundation's support continued with the assistance of Governor Mills E. Godwin, Jr., who served as a longtime member of the Virginia Wesleyan Board of Trustees until his death in 1999. He also served as a member of the Beazley Foundation Board, and it was his vision to have a scholarship at the University in memory of Beazley. The Foundation made a gift to VWU to establish the Fred W. Beazley Endowed Scholarship in 1985.