2019-2020 Theatre Productions
From student-directed one-act plays to Shakespeare, the presentation of live theatre productions is an essential component of the theatre major at Virginia Wesleyan.
Unless otherwise noted, all theatre productions are held in the Brock Theatre in the Goode Fine and Performing Arts Center.
Tickets:
$10-15, public
Free to VWU community with ID
---
"The Christians"
October 31-November 3
In Lucas Hnath's play about faith in America today, Pastor Paul is about to preach a sermon that will shake the foundations of his church's belief, and illustrate the trouble with changing one's mind. Directed by Dr. Sally Shedd, Batten Professor of Theatre.
Presented by the VWU Theatre Department in conjunction with the Center for the Study of Religious Freedom and the VWU Music Department.
$5-10 | Free to VWU students, staff, faculty
October 31: 11 a.m.
November 1-2: 7:30 p.m.
November 3: 2:00 p.m.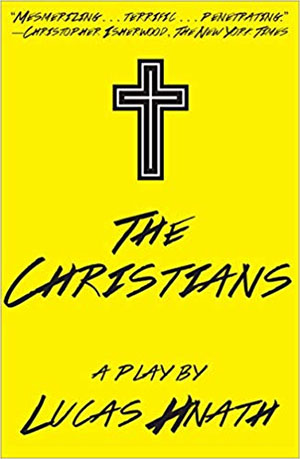 ---
"The Shield"
March 5-8, 2020

By Menander and adapted for the stage by Travis Malone
When a soldier's broken shield is found in battle, all presume the worst. The soldier's greedy relatives lay claim to the family estate. Lovers are separated, fortunes taken, and it falls to the soldier's servant to set everything right. In this daring new adaptation, a servant's brilliant plan and a surprise reunion help the survivors discover laughter, love, and hope in the aftermath of war. Directed by Dr. Travis Malone, Professor of Theatre.
$10 General Admission | $5 Military/Students/Children/Seniors
March 5-7: 7:30 p.m.
March 8: 2:00 p.m.