Neil Britton Gallery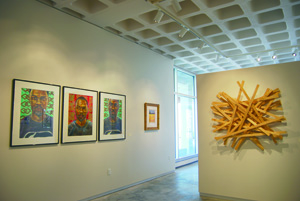 The 1,200 square-foot Neil Britton Gallery opened in 2009 and is committed to engaging both the Coastal Virginia and University communities in the visual arts. Changing exhibitions and programs include the work of both professional artists and students.
Phone: 757.455.3257
Admission: Free and open to the public
Operating hours:
Monday-Thursday: 9:00 a.m.-8:00 p.m.
Friday: 9:00 a.m.-5:00 p.m.
Saturday: 11:00 a.m.-4:00 p.m.
Sunday: 12:00-5:00 p.m.
For more information, contact Curator of Art Exhibitions John Rudel at 757.455.3257.
---
"Big Old Work" John Rudel
August 1-October 1
Reception & Artist's Talk: TBA
An exhibition of large-scale paintings and mixed media works by John Rudel spanning nearly 20 years. Employing expressive color, recognizable imagery, and abstract elements, aggregations as a nexus point to ponder the role of history, psychology, science, politics, spirituality, aesthetics and humanity as an exploration of our perceptions of and place in the world.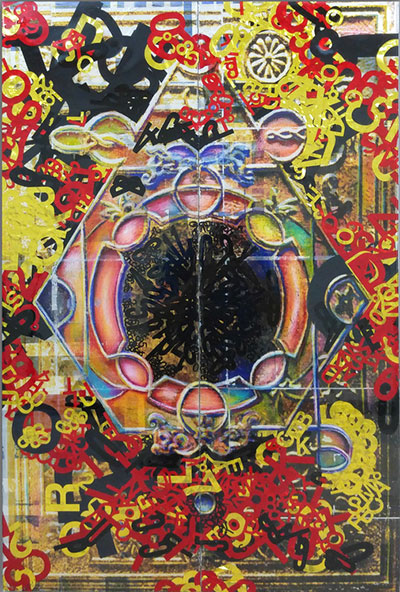 ---
Healing and Hope
November 21-December 13
Opening Awards Reception: Thursday, November 21, 6-8 p.m.
Art by area high school students responds to tragedy, fear, and loss in an age of gun violence, lockdown drills, and a media landscape of perpetual violence.