Virginia Wesleyan University Concert Series
Ticket prices as listed; free to the VWU community. The Series is grateful for the support of the National Endowment for the Arts, the Virginia Commission for the Arts, and the Hugh Dougherty Visiting Artist Endowment.
All events take place in the Goode Fine and Performing Arts Center.
---
Michael Manning, piano
February 20, 2020 — 7:30 p.m.
Manning's eclectic professional life encompasses academia, journalism, scientific research, and software engineering.  With advanced degrees in Music, Pure Mathematics, and Applied Mathematics from Yale University, his work in broadcasting has earned the industry's highest awards, and additionally he has served in executive positions at prominent technology companies including IBM and BAE Systems. This concert will include Schubert's Sonata in G Major, several dances from Granados' 12 Danzas Espanolas, and Hawley's setting of nine Symphonic Dances from Bernstein's 'West Side Story.'
$10-20 at www.vwu.tix.com or by cash at the door; free to VWU students, faculty, staff at goodecenter@vwu.edu.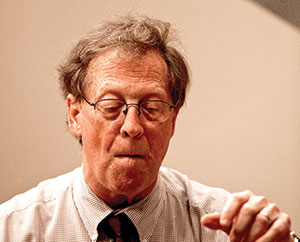 ---
An Evening of Bach
February 24, 2020 — 7:30 p.m.
Co-presented with the VWU Center for Sacred Music. More Information.
Free; no reservations necessary
---
Rhythm in Blue
April 6, 2020 — 7:30 p.m.
The United States Air Force jazz band presents a high-energy evening of great jazz, both seasoned standards and new works.
Free; no reservations necessary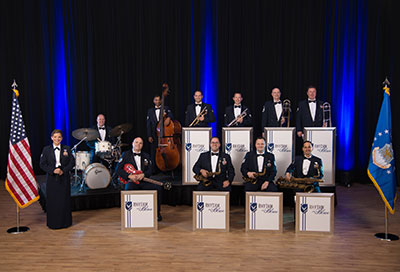 ---
The Queen's Six
April 16, 2020 — 7:30 p.m.
Based at Windsor Castle, all the members of The Queen's Six are also Lay Clerks of St George's Chapel, whose homes lie within the Castle walls. They perform some eight services a week, as well as at private and state occasions, often before the Royal Family. In 2018, their duties with the Chapel Choir included singing for the wedding of Prince Harry and Ms Meghan Markle.
In "Journeys to the New World," part of their first US tour, the Queen's Six invite you on a voyage through 16th and 17th century Spain and Mexico to 19th century America, 20th century Brazil, and 21st century England, traversing spheres of music on an expedition across three continents with a Royal tint and the well-known Q-6 wit and charm."
$20-25 at www.vwu.tix.com, or by cash at the door.  Free to VWU students, faculty, staff at goodecenter@vwu.edu